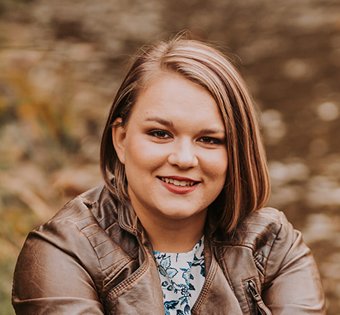 Destination: Seoul, South Korea
Mechanical engineering major Grace Hattery seeks out adventure, and more often than not, she finds it. At ONU, she embarked on the adventure of a lifetime, living and studying for a summer in Seoul, South Korea. 
In the U.S.,one of Grace's favorite activities is riding coasters and dark rides at amusement parks. In fact, she's studying engineering in order to gain the knowledge and skills she'll need to become a roller coaster designer. Living in a foreign country, she says, proved to be a thrilling ride of another nature. "Jumping head first into the unknown, I had to learn to adapt quickly, but this is a skill I believe I will also need as an engineer."
Grace took classes in Korean language, Korean history and K-Pop dance at Hanyang University. In her free time, she explored Seoul and other locales throughout South Korea. In her group of friends, she often took the lead in planning their excursions, which built her confidence.  
Fun places she discovered were Hybe Insight, a music producer for many famous K-Pop groups, and Neungra Bapsang, a restaurant that specializes in North Korean cuisine and provides employment to female North Korean refugees. "The food was so good I visited more than once!" she says. And of course, she checked out several Korean amusement parks, including Lotte World and Everland, where she rode a wooden roller coaster with a huge drop called T-Express.
ONU offers fellowships every summer for its Hanyang University program. The fellowships cover the cost of tuition, room and board, excursions and partial airfare. Grace says her adventure in South Korea made her a better version of herself. "It's almost like I 'leveled up' in a video game. Nothing about me is new, but I am enhanced and stronger."