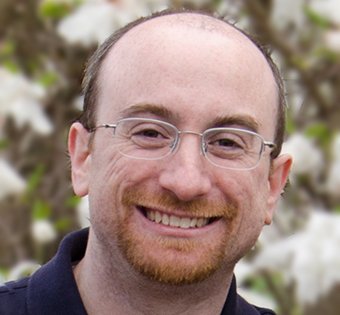 Being an Ohio Northern University chemistry student couldn't have been a better training experience for Dan Waddell, BS '06, who now works as an associate professor of chemistry at the University of Cincinnati.
At ONU, Waddell not only discovered that he had a passion for teaching, but he also developed the foundational skills he would need to be successful in that career path. He became a chemistry tutor for a variety of classes, and he was an actively involved student leader through ONU's chemistry club. These are just a few examples of his involvement at ONU that helped him develop into the leader and educator he is today.
The highlight of Waddell's time at ONU was receiving a distinguished national scholarship from the Barry Goldwater Scholarship and Excellence in Education Foundation, which led to him deepening his research experience at ONU. Working on his research project with Dr. Chris Bowers proved to be the most impactful experience of his undergraduate career, and to this day, Waddell's no. 1 piece of advice to his own students is to get involved in a research project.
A BIG IMPACT OF BECOMING A GOLDWATER SCHOLAR WAS GAINING THE CONFIDENCE TO EXPLORE MY PASSIONS," HE SAYS. "FROM THE ENCOURAGEMENT OF ONU'S FACULTY TO APPLY, TO BEING NAMED A GOLDWATER SCHOLAR, THE ENTIRE PROCESS BUILT MY CONFIDENCE THAT, AS A GRADUATE FROM ONU, I HAD THE BACKGROUND AND SKILLS TO PURSUE ANY CAREER PATH I WAS DETERMINED TO FOLLOW."