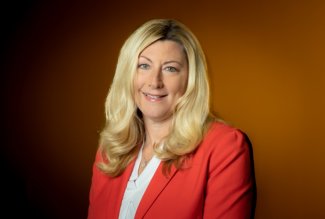 Ohio Northern University is excited to announce it has launched the Center for Corporate Engagement (CCE). The center is designed to engage regional companies, organizations and individuals through high-impact programs and services to enhance outcomes while contributing in a significant way to the mission of ONU.
 
The CCE provides:
Comprehensive and flexible professional development programs that address the needs of the changing workforce;
Customized certificates designed for specific industries;
Private programs designed for specific companies;
Continuing education programs including CEs, CPDs and CLE;
 Coaching and consulting for today's business challenges;
Networking and other relationship cultivation opportunities for internships, capstones and/or shared research;
Corporate leadership speakers for regional symposiums; and
Experiential learning opportunities.
"We meet companies, organizations and individuals where they are and from there partner to deliver just the right program or service to create immediate results," says Carol Turchick, CCE director. "There are many unique business challenges today from manager soft skill development, to better business acumen, to making good business decisions, to leaders having the resources they need to meet goals and objectives. All of these impact successful results. With recognized commitment to education excellence and a history of developing prominent leaders, ONU is positioned to be the right partner in this space," she says.
 
The CCE's programs are delivered by ONU faculty and business professionals with relevant experience and master facilitation, coaching and consulting skills. The center provides hybrid or in-person learning and has access to ONU's beautiful campus for meeting space and guest accommodations.
 
Turchick, who began at ONU this fall, is charged with developing programming and leading the center. Turchick has vast experience providing high-quality programs both internally at multiple organizations and most recently at Xavier (University) Leadership Center. She earned an Executive MBA from Xavier University, a Master of Public Administration from Northern Kentucky University and a Bachelor of Arts in journalism from The Ohio State University.
 
Those interested in exploring CCE opportunities can complete an online request form, email Turchick at c-turchick@onu.edu or call the center at 513-807-1769.