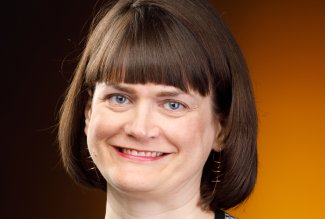 With the requisite approval of Ohio Northern University's Board of Trustees, effective Oct. 17, Dr. Julie Hurtig was appointed to serve as Provost and Vice President for Academic Affairs.
"Given Dr. Hurtig's proven record as Interim Provost and Vice President for Academic Affairs, I am confident that with her institutional knowledge, dedication, and effective management that the Academic Affairs division will continue to excel under her leadership," says President Melissa J. Baumann, Ph.D.
She will continue to oversee the University libraries, the registrar, information technology, institutional research, grants and sponsored research, multiple support centers, and University accreditation.  
Dr. Hurtig joined the College of Engineering faculty in 2000 and became assistant dean for admissions and advising in 2003. She was appointed to the Office of Academic Affairs in 2009, and has held numerous responsibilities in the office. In July 2020, Dr. Hurtig was appointed interim provost by then-president Dan DiBiasio.
She earned her Bachelor of Science in electrical engineering from Ohio Northern, and her Master of Science and Ph.D. in electrical engineering from The Ohio State University.  A licensed professional engineer in the state of Ohio, her research interests focus mainly on education pedagogy and nonlinear system identification.