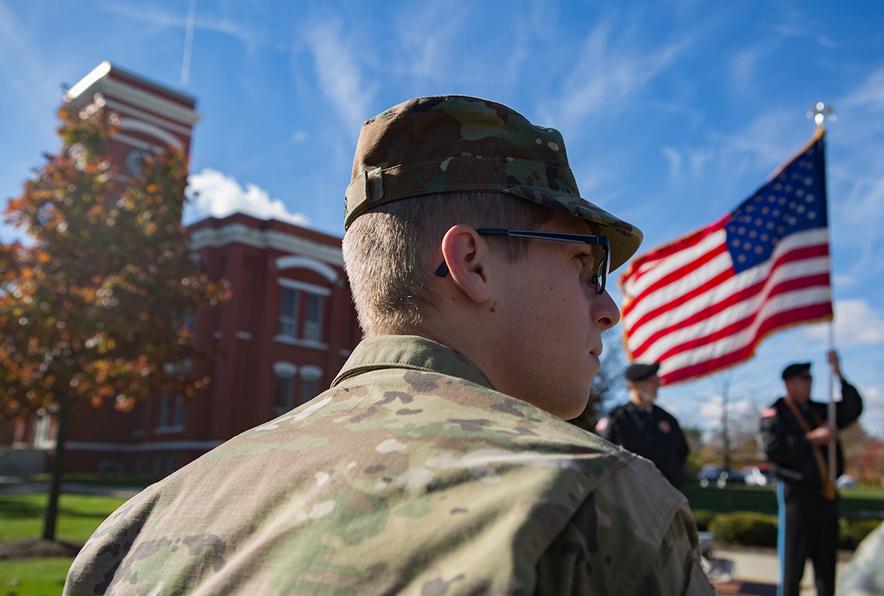 Start Date
Monday, November 11, 2019 - 11:00 am
End Date
Monday, November 11, 2019 - 12:00 pm
Join us for the annual commemoration of Veterans Day at ONU.  Participation from ONU Chamber Singers, Ada Pipers Society, Mayor David Retterer, President Dan DiBiasio and Ohio Northern Veterans Organization. 
Daus Hempker will deliver remarks during a Veterans Day wreath-laying ceremony at 11 a.m. on Nov. 11 at the Henry Solomon Lehr statue at the front of the Ohio Northern campus. Hempker, a U.S. Army veteran, was severely wounded by an IED (improvised explosive device) while on patrol in southern Afghanistan in 2010 and underwent several surgeries and years of arduous, painful rehabilitation. Specialist (Spc.) Hempker served tours in both Iraq and Afghanistan.
In case of inclement weather, the event will be held in Presser Hall.