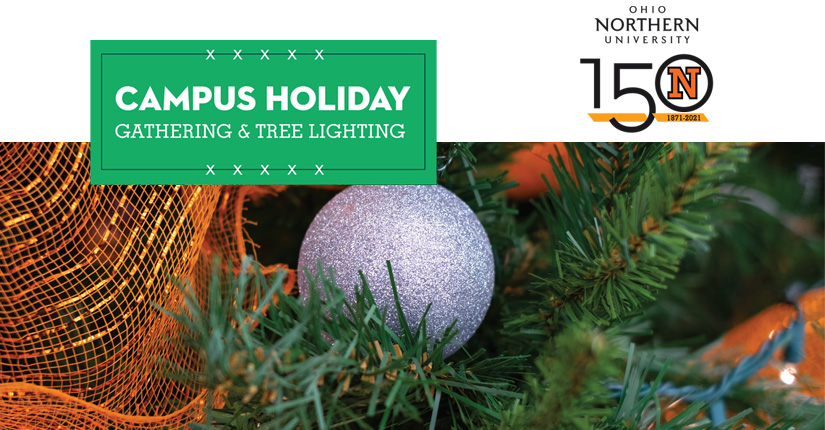 Start Date
Thursday, November 18, 2021 - 4:00 pm
End Date
Thursday, November 18, 2021 - 5:00 pm
Ohio Northern University will usher in the holiday season in this 150th year with a special Christmas Tree Lighting on campus at the McIntosh Center Portico. 
Capture a Christmas photo with Klondike, all while singing Christmas carols led by the University Singers and
Gospel Ensemble.
You are invited to donate canned goods or paper products. All donations will serve the Ada community through Beatitudes or the Ada Food Pantry at the First Presbyterian Church of Ada. Please dress for the outdoors.
This event is organized by the President's Club.