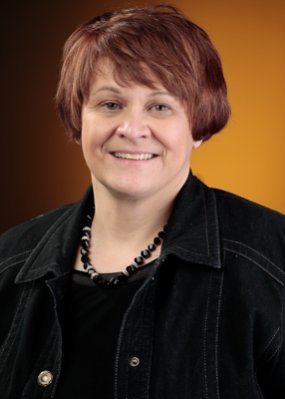 Academic Credentials
Doctor of Musical Arts, Percussion Performance, The Ohio State University; Master of Music, Percussion Performance and Wind Conducting, Western Michigan University; Bachelor of Music in Music Education, Ohio Northern University
Research Interests
Percussion, World Music, Steel Drums, Ghanaian Drumming and Dance, Traditional Chinese Percussion, Popular Music; American Music
Employee degree:
BM, Ohio Northern University
MM, Western Michigan University
DMA, Ohio State University (The)
Biography
Link to vita: https://drive.google.com/file/d/1x1_awYBU9Knys99owMRgp1HNXeU3rgyf/view?u...
Dr. Sarah Waters is an Associate Professor of Music at Ohio Northern University, and is also the Director of the ONU Annual Summer Music Camp. A native of Lima, Ohio she has a Bachelor of Music Education from Ohio Northern University, a Master of Music from Western Michigan University and a Doctor of Musical Arts from The Ohio State University.  She performs with the Lima Symphony Orchestra and in area jazz groups.
She has written several articles in Percussive Notes from her research and performance experiences in Africa, China, South America, Europe, and the Caribbean. She also has published music for percussion with C. Alan Publications and Per-Mus Publications. Together with colleague, Dr. David Kosmyna, her CD, "Shreds: Music for Trumpet and Percussion," was released through Centaur Records in 2015. "Duoma" recently performed at the National Conference on Percussion Pedagogy, the Women in Music Conference, and the NACWPI Conference.
She and her husband, Rob have two boys, Donald (17) and Robby (15).
Her compositions: Piece for Ghana and Ghana Grooves are available from Per-Mus Publications and Steve Weiss Music.  Shhh is available from C. Alan Publications.
Recent Scholarly Activity:
My percussion duo "Duoma" has been accepted to perform at the National Association of College Wind and  Percussion Instructors at their 2020 National Conference Program scheduled for October 22-24, 2020, at the Hilton Miami Downtown in Miami, Florida. Due to COVID-19, this will now be a virtual presentation and will be posted on-line by the conference.
Invited to return as a member of a Peer Review Committee for applications received for the Fulbright U.S. Scholar Program, for the 2021-22 competition. Usually held in Washington, D.C., due to COVID-19 this will be held on-line November 2020.
Contributed to an on-line article highlighting percussion pedagogues' best practices during the COVID-19 pandemic virtual instruction. (May 24, 2020) My contribution can be found here: https://www.pas.org/rhythm!-scene-blog/rhythm!-scene-blog-post/rhythm!-s...
Classes Taught: All aspects of percussion; conducting; music history, world music classes, music theory classes