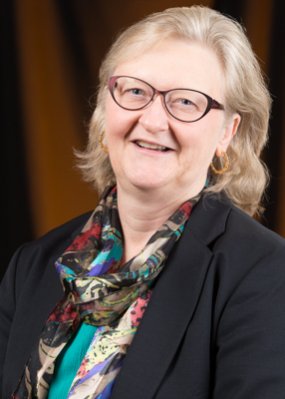 Academic Credentials
Nationally Certified Teacher of Music (N.C.T.M.)
Research Interests
Keyboard Music of J.S. Bach; Music of the Holocaust
Employee degree:
BM, Ohio Northern University
MM, University of Cincinnati
DMA, University of Cincinnati
Biography
Dr. Rebecca Casey serves as Associate Professor of Music at Ohio Northern University in Ada, OH, where she is also Head of Keyboard Studies. Rebecca has served ONU for over 25 years. She teaches Piano Literature, Piano Pedagogy, Aural Skills, Music Theory, Piano Classes for Musical Theatre majors and Music Majors, and Piano Individual lessons for all levels of students from beginner to advanced. Rebecca recently served as Chair of the Music Department from 2014-2019.
Rebecca received her B.M. with High Distinction from Ohio Northern University in 1985, majoring in Music Education and Piano Performance. In her youth, she studied with Dr. Jean Szabo, Prof. Rosemary Zika-Williams, Ms. Diane Schrock, and Mrs. "Betty" Estep, starting piano at age 7. She received her M.M. in Piano Performance in 1987, and her D.M.A. in Piano Performance in 1997 with Cognate in Music Theory and a GPA of 4.00, earning both degrees from the University of Cincinnati's College-Conservatory of Music, where she received full scholarships and Teaching Assistantships for her entire graduate school career. Dr. Casey studied with Eugene and Elizabeth Pridonoff for her MM and Frank Weinstock for her DMA at CCM, and participated in the Student Artist Program at CCM. She also served as President of the Student Chapter of MTNA during her doctoral studies. She has been voted Favorite Professor in the Music several times, and was the recipient of an ONU Endowed Chair. Prior to her collegiate level instruction, she taught full time for four years in the Findlay City Schools, where she received the "Educator of the Month Award" for excellent teaching in Grades K-6, and an "Award of Distinction" from the Findlay Area Jaycees for her outstanding work with students in four elementary schools, as well as her assistance with the high school choral program. She has appeared as soloist with the Toledo Symphony and the ONU Symphony and performed on WGTE FM, including a recital and interview on "Live from FM 91", reaching an audience of 5,000 listeners in the region. Rebecca is in demand as adjudicator, speaker, and teacher, and has been invited to judge many piano festivals and competitions throughout Ohio over the past 30 years, including the National Young Keyboard Artists Competitions, the Capital University Conservatory of Music Honors Concert Scholarship Competition, The Bowling Green State University Scholarship Competition, The Mansfield OMTA/MTNA Sonatina Competition, the MTNA State Junior/Senior/Young Artist Piano Competition, OMTA Duettists competitions, a plethora of Ribbon Festivals each year, and the Buckeye Competitions. She was voted "State Collegiate Certified Teacher of the Year" as a Nationally Certified Teacher of Music by OMTA/MTNA, and worked as an independent evaluator of manuscripts for Clavier Companion. Dr. Casey has performed at OMTA State Conventions, and was the recipient of a grant for eleven new Yamaha pianos at ONU from the Presser Foundation in 2007. She has served as a featured speaker for OMTA Middle West District as well as the Findlay Area OMTA, and was the founder of the CCM Concert Series at ONU. Rebecca is the recipient of multiple scholarships, grants, and awards for her piano playing and for her academic achievements, including the Presser Scholar Award and the Harold P. Vayhinger Memorial Award. She is a member of Phi Kappa Phi, Kappa Delta Pi, and Alpha Lambda Delta, as well as The College Music Society,  the Ohio Music Educators Association, and OMTA/MTNA. Her students have been invited and selected via recordings to play in Master Classes with Mr. Alexander Ghindin, Piano Duo Team Elizabeth and Eugene Pridonoff, Mr. Alpin Hong, Dr. Polina Bespalko, Ms. Andrea Anderson, and many others. Her students have placed in the Gene Marcus Piano Competition at Purdue University Fort Wayne, and have been accepted for graduate studies and Teaching Assistantships at the Cincinnati Conservatory of Music, Bowling Green State University, Western Michigan University, and Ohio University. Her students have also been invited for interviews on WLIO, have won OMTA/MTNA keyboard grants, and received talent scholarships from the American Federation of Musicians and OMTA. In her spare time Dr. Casey enjoys reading, spending time with her family, gardening, bird watching, and being outdoors.
Classes Taught:
Piano Individual for Piano Majors
Piano Individual for Music Majors (Piano Skills I-IV)
Piano Individual Supplemental Lessons for Music Majors
Piano Individual for Non-Music Majors
Piano Classes I-V for Music Majors
Piano Classes I-II for Musical Theatre Majors
Piano Classes for Non-Music Majors
Piano Literature
Piano Pedagogy
Aural Skills I-II
Aural Skills III-IV
Music Theory III-IV
Supervisor for ONU Piano Academy 
Supervisor for ONU Accompanists
https://docs.google.com/document/d/1tVHbBAbfURiQcFlbzPNjcQ7TvIrUp5-E8SwU...