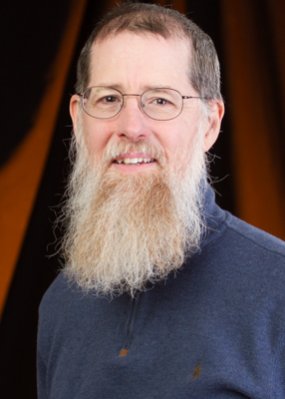 Academic Credentials
post-doctoral study: Conversation Analysis Sub-Institute, Linguistic Summer Institute, Linguistic Society of America; directed by Emanuel Schegloff, John Heritage, Gene Lerner, and Don Zimmerman; University of California at Santa Barbara, 2001
Research Interests
Hebrew Bible, especially Deuteronomic literature; Oral Tradition; Conversation Analysis and Literature
Employee degree:
BA, Phillips University
MDI, Phillips University
PHD, Duke University
Biography
My research and teaching is characterized by interdisciplinary/transdisciplinary approaches. Although my primary discipline is biblical studies, I strive not only to learn enough about other disciplines in order to apply insights from these disciplines to the Hebrew Bible, but also to contribute to the discussions in these other disciplines. As a result, in addition to my regular involvement in the Society of Biblical Literature, I have given papers at conferences for other disciplines, including Internation Pragmatics Association, Modern Language Association, International Society of the Empirical Study of Literature, the European Forum for the Study of Religion and Environment, and the Society for Literature, Science and the Arts. Moreover, some of my publications are not directly primarily to audiences in biblical studies. For example, I have published articles in Oral Tradition, Language and Communication, Journal of Historical Pragmatics, and Greek, Roman, and Byzantine Studies.
Recent Publications:
with Tom Thatcher, Chris Keith, and Elsie Stern, eds. The Dictionary of the Bible and Ancient Media. Bloomsbury, 2017.
From Conversation to Oral Tradition: A Simplest Systematics for Oral Traditions. Routledge Press, 2016.
Deuteronomy and Environmental Amnesia. Sheffield Phoenix Press, 2014.
Classes Taught: Women in the Bible, The Bible & Empire, The Bible & the Environment, Introduction to Old Testament, and Introduction to New Testament