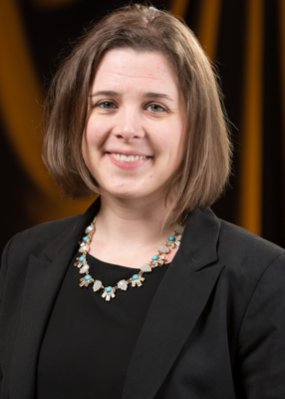 Research Interests
Experiential learning and law school pedagogy and professionalism; the impact of law school clinics on the community, charitable and pro bono legal services, in particular the financial and personal hurdles facing low-income individuals with regards to
Employee degree:
BFA, Ohio Northern University
JD, Ohio Northern University
Biography
Melissa Kidder, BFA '05, JD '08, graduated from Ohio Northern University in 2005 with a BFA and degrees in musical theatre and criminal justice. Rather than going into theatre, she decided to go to law school and graduated from the Pettit College of Law in 2008. She began her career as a staff attorney at the Ohio 3rd District Court of Appeals and then came to ONU as assistant director of academic support. Having an opportunity to practice law, she went to work for Eastman & Smith Ltd. as an associate attorney in the estate planning section. She was thrilled to return to ONU as director of legal research and writing, and she now serves as the director of legal clinics and externships and assistant professor of law.
Courses taught:
Business Organizations I & II, Legal Research & Writing I & II, Legal Problem Solving & Analysis, Pretrial Litigation, Externships, Clinics