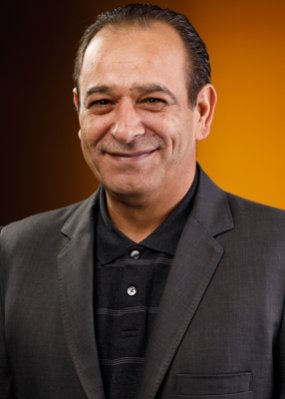 Academic Credentials
Professional Engineer (PE), State of Michigan.
Research Interests
Power systems and control, energy conversion and power electronics, adaptive and intelligent control systems, fuzzy logic in control applications, and engineering education and assessment.
Employee degree:
BS, Far Eastern University
MS, Bradley University
PHD, The University of Toledo
Biography
Recent Scholarship
Khalid S. Al-Olimat, Electric Circuits Analysis, 2nd Edition, Linus Learning, 2020.
Khalid Al-Olimat.  A Step-by-Step Derivation of a Generalized Model to Teach Different Types of DC Motors and Its Impact on Student Performance, the Course, and the Program.  Submitted to IEEE Transactions on Education, July 22, 2020.
Heath J. LeBlanc, Khalid S. Al-Olimat, Muhammad Ajmal Khan, and Firas Hassan.  How Analogies Fit in a Framework for Supporting the Entrepreneurial Mind-set in an Electric Circuits Course.  Proceedings of ASEE Annual Conference and Exposition, Tampa, FL, June 16-19, 2019.
Classes Taught
Electric Circuits
Electromagnetics
Electric Machines and Power Electronics
Power Systems
Machines Modeling and Control
Advanced Controls
Senior Design Seminar
Capstone Design
Intro to Engineering