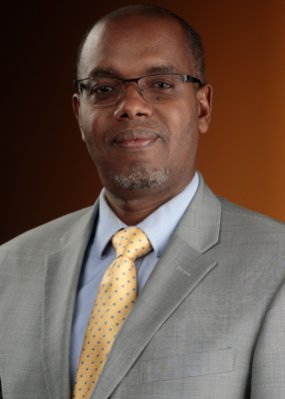 Research Interests
Human rights and non-state actors, accountability of genocide and other gross human rights violations, post-conflict legal reforms (public law and business law)
Employee degree:
MA, University of Notre Dame
JD, Karl-Franzen University
Biography
Jean-Marie Kamatali teaches in the areas of human rights, immigration law, transitional justice and law reform. He is former dean of the law school at the University of Rwanda. He also participated in the legal and institutional rebuilding and reform of post-genocide Rwanda. He has taught at the University of Notre Dame Law School, Kent State University, and Indiana University Indianapolis and South Bend. He has also taught at the University of Leuven in Belgium. He is a regular consultant for the U.S. Government and the United Nations. His media appearance and op-ed contributions include NPR, Voice of America, Democracy Now, C-Span and New York Times.
Courses taught:
International law, international human rights law, immigration law, NGO law, legal issues in transitional democracy, conflict resolution and mediation
Recent publications:
Introduction to Rwandan Law, Routledge 2020
The Limits of the First Amendment: Protecting American Citizens' Free Speech in the Era of the Internet & the Global Marketplace of Ideas, Wisconsin International Law Journal, Vol. 33, No. 4, 2016
The Application of International Human Rights in Non-International Armed Conflict: From Rhetoric to Action, Journal of International Humanitarian Legal Studies JIHLS Vol. 4, issue 2, 2013, p. 220-261