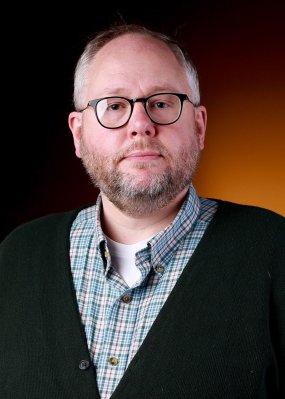 Research Interests
Post-1900 American Literature; Critical Theory; Medical Humanities
Employee degree:
BA, Michigan State University
MA, University of Iowa
PHD, University of Iowa
Biography
Recent Scholarship:
Weak Nationalisms: Affect and Nonfiction in Postwar America (University of Nebraska Press, 2019)
"Anxiety Can Bring Us Together." Pedagogy 19.3 (September 2019): 543-550.
"The Politics of Resentment in J.D. Vance's Hillbilly Elegy." Texas Studies in Literature and Language 61.2 (Summer 2019): 116-140.
Classes Taught:
ENGL 3901: ST-Literature and Mental Illness
ENGL 3271: Literature and Medicine
ENGL 2261: Literature, Sexuality, and Gender
MEDH 2011: Perspectives in Medical Humanities
HONR 1221: Honors Writing Seminar