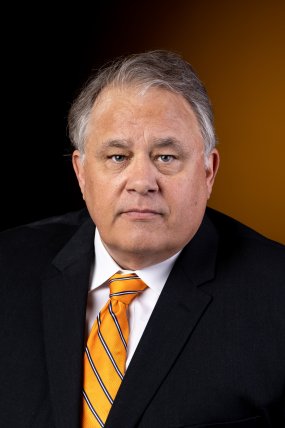 Research Interests
Persuasion theory, advocacy, evidence, learning theory
Employee degree:
BA, Indiana Univ at South Bend
JD, University of Notre Dame
LLM, The Judge Adv General's School
Biography
Prior to joining ONU, Charlie Rose served on active duty in the United States Army for 20 years, retiring from the Judge Advocate General's Corps prior to joining the faculty at Stetson University College of Law. He led their nationally recognized Trial Advocacy Program, maintaining their no. 1 ranking in trial advocacy for 12 consecutive years. Rose is an expert in trial advocacy, evidence, skills teaching pedagogy, criminal procedure and military law. He is a prolific author and lecturer in these fields and has presented to audiences worldwide.
Courses taught:
Trial Advocacy, Evidence, Criminal Procedure
Recent publications:
Mastering Trial Advocacy
Fundamental Trial Advocacy
Military Crimes & Defenses