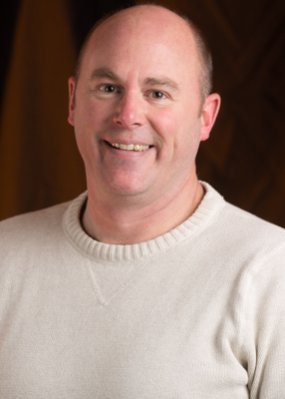 Research Interests
Social Support Systems for Female Coaches, Experiences of LGBT athletes and coaches
Employee degree:
BBA, Iowa State University
MED, Bowling Green State Univ
PHD, The University of Toledo
Biography
Brian Hofman joined the ONU athletics department in 1993 and throughout his career has held a variety of positions on campus.  Aside from coaching women's volleyball for his entire career, additional appointments include Sports Center Facility Manager, Men's Volleyball Club Coach, Assistant Director of Athletics, as well as his primary role of serving on the faculty since 1998.  Currently, Hofman is a Deputy Coordinator of Title IX for ONU, and he continues his role as an Associate Professor of Sport Management in the Dicke College of Business.  Hofman has a wealth of experience in running sporting events and has won several national coaching awards and ONU teaching awards.  Additionally, Hofman serves on a variety of institutional committees. 
Courses Taught:
Introduction to Sport Management
Social Issues in Sport
Minorities in Sport
Leadership in Sport
Facilities/Special Events in Sport
Case Studies in Sport
Introduction to LGBT Issues