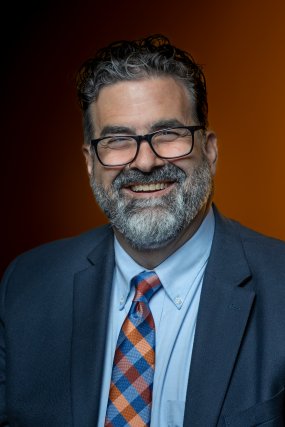 Research Interests
State tax nexus, vicarious liability, and law school pedagogy
Employee degree:
AA, Liberty University
BS, Liberty University
BA, Liberty University
JD, Georgetown University
LLM, Georgetown University
Biography
Beau Baez is a first generation American, born and reared in Miami, Florida as part of the Cuban diaspora.  Prior to joining the ONU faculty, he served on the law faculties at the University of Idaho, Northern Illinois University, University of North Dakota, Charlotte School of Law, Liberty University, and Purdue University Global.  Having taught fifteen different law school courses has allowed him to integrate a broad range of legal concepts into his current courses.
Courses taught
Federal Income Tax, Business Entities Tax, Partnership Tax, Corporate Tax, State & Local Tax, and Business Torts.
Social media
YouTube:  https://www.youtube.com/Learnlawbetter
LinkedIn: https://www.linkedin.com/in/beaubaez/
Recent publications
International Encyclopedia of Laws, Tort Law USA, Kluwers Law International, third edition, 2020