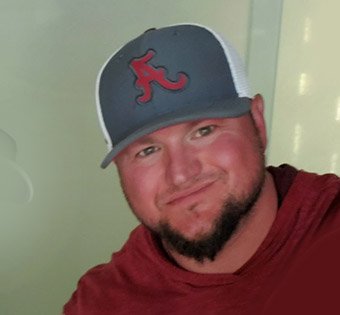 After stops in the National Football League and the Big Ten conference, Ohio Northern alumnus Rick Danison, BS '07, is the new assistant strength and conditioning coach for the University of Alabama football team. The move, which was announced in March, sees Danison join one of the great sports dynasties of modern times. Under head coach Nick Saban, the Crimson Tide have won nine NCAA national championships since 2009.
Prior to joining Alabama, Danison was the assistant director of strength and conditioning for football at Michigan State University from 2020-22, and the director of strength and conditioning at Indiana University from 2009-20. He was with the Cincinnati Bengals of the NFL in 2008-09.
Danison played football at Ohio Northern, where he was a two-time all-conference player and two-time team captain. He played in what might be ONU's best win in program history when the Polar Bears broke Mount Union's 110-game home regular season winning streak on Oct. 22, 2005.
Danison, has remained close to ONU over his career and even hosted current ONU head coach Dean Paul at Tuscaloosa earlier this month for a tour of Alabama's facilities and a behind-the-scenes look into team practices and meetings.  
He said this about ONU on social media in response to a post from Paul, "Great memories at that place. Legit second to none education wise. I had to study so much to the point of where it had to go to long term memory, 17 years of full contact ball = zero short term. 05 last year playing. '06 started coaching career. Forever grateful."
Kurt Wilson, assistant professor of strength and conditioning at ONU remembers Danison well from his time as a student and is excited to see another alumnus using his ONU education to reach the top of his field.
"I'm not surprised at all that Nick Saban hired Rick when he had the chance," says Wilson. "He was a tremendous student and leader here at ONU, and I know he's going to do great things at Alabama. We are so proud of him and appreciative of the example he sets for the students in our program."