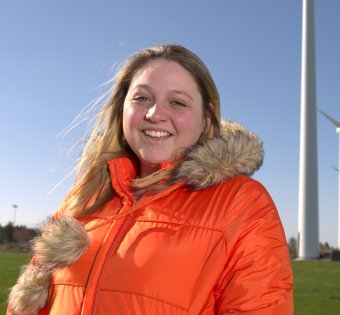 Engineers can use data and design to improve clinical outcomes and save lives.
Kayla Hummell, BSME '17, is a technical problem solver at EPIC Systems in Verona, Wisc., a healthcare software company. Her job entails working with outpatient practices across the country to improve physician satisfaction and ensure patients receive the best care possible. For example, her company can use data models to predict the risk of a patient being admitted to the emergency room, or to alert a physician sooner that a patient is showing signs of sepsis.
Kayla never pictured herself in healthcare, or in Wisconsin, but she's found her niche.
"I knew I wanted to help solve big problems, and I wanted to work somewhere where I could use my technical knowledge as well as my people skills."
Kayla likes the versatility of an engineering degree. Both her parents attended ONU, which is a major reason why she came here. But she also loved the personable professors and top notch academics.
"Being an engineer is fun! So much of it boils down to having an idea and following up with the technical knowledge to make that idea a reality."