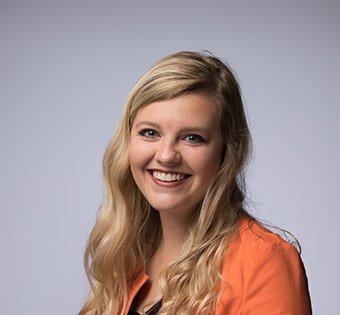 Katie Cochrane, BSBA '16, MSA '17, received her undergraduate degree in accounting from Ohio Northern University. During her time as an undergraduate student, Katie excelled in the accounting program and decided to further her education through the MSA program. Small class sizes and personal interaction allowed her to foster friendships that have developed into a network of professional colleagues and mentors who will continue to help her throughout her career. The knowledge and experience that Katie gained through the MSA program led to a job with Ernst & Young, where she worked in auditing as a member of the assurance staff. 
The flexibility of the program also allowed Katie to take an internship with the Walt Disney Company in Orlando, Fla., an experience that opened a door to her current position as a financial analyst for the Walt Disney Company.
"Ohio Northern University's MSA program gave me the flexibility and tools needed to obtain this specialized degree while working an internship in another state simultaneously. I was able to sit and pass all four sections of the CFE exam while learning the material in the classroom in an interactive way," she says. "The online format of the program allowed me to practice working with a team remotely, which is a skill I will carry into my full-time position at a global firm. Choosing the MSA program at Ohio Northern was one of the best steps I have taken to prepare me for my professional career."