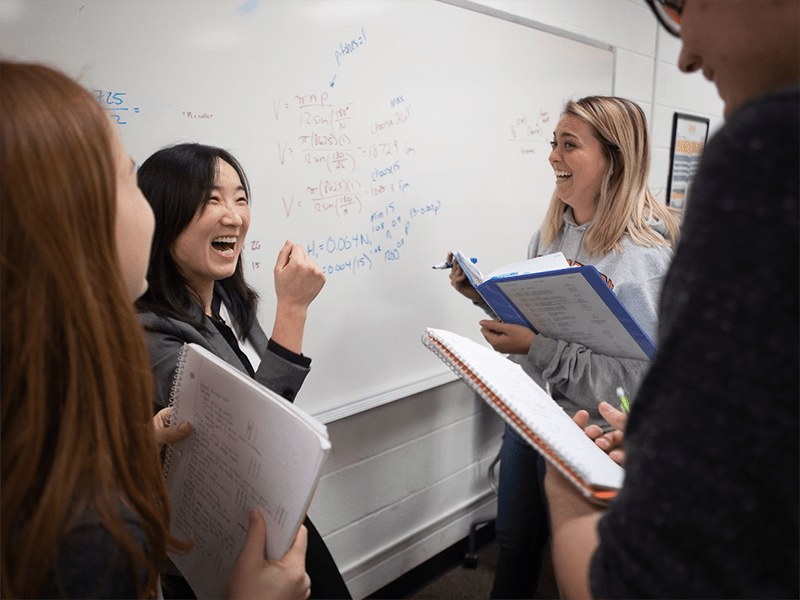 Be distinctive!
ONU's Honors Program is open to highly qualified students in any field who are capable of meeting academic challenges and who choose to do so. You are encouraged to develop your full intellectual potential within a continuing community of scholarly excellence that offers exciting and enhanced varieties of academic experiences. Honors Program experiences are designed to nurture your curiosity, your written and oral communication skills, and your leadership capabilities as well as to provide an opportunity to be more actively involved in their education.
The Honors Program requirements will allow you to fulfill University and College General Education requirements through special seminars, work closely with faculty members as you advance in your major, and join a community of students who share your commitment to make the most of your college education.
To apply for the ONU Honors Program you must be accepted students to Ohio Northern University, have a minimum 29 ACT composite score or SAT (math + verbal) equivalent, and submit an essay. 
The Honors Program has four elements:
 1. Honors Program Orientation – this class brings together students from all four colleges to engage in activities that will prepare you for the various elements program.
 2. Three Honors Seminars – small, discussion-oriented seminars with custom-designed topics.
 3. Two Contract Courses – Work with faculty members to enhance an upper-division class, do research or follow up on experiential learning such as internships or study abroad.
 4. Honors Capstone Enhancement – explore an additional dimension of your college capstone.