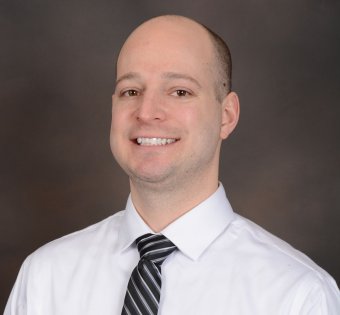 Small class sizes and approachable professors—both hallmarks at Ohio Northern University"—were top considerations for Matt Holliday when selecting an undergraduate university. Additionally, ONU offered him the opportunity to play varsity sports at the Division III level. "That was very important to me in my decision to attend ONU, and not an opportunity that would have been available if I attended a larger school," he said.
While initially admitted into the PharmD program at ONU, Holliday soon realized psychology was a better fit. "As a first-year student, Intro to Psychology was one of my favorite classes," he says. Additional psychology courses, "inspired me to pick a major I was genuinely passionate about," he added.
At ONU, he competed on the swimming and dive team, taught swim lessons to community members, worked as an overnight host for high school seniors, and had a work-study job as an administrative assistant for the Psychology Department. The combination of his psychology coursework and extracurriculars enabled him to develop invaluable skills in research, writing, data analysis, oral presentations, time-management, teamwork and problem-solving. 
"The faculty (at ONU) are truly dedicated to student learning and success," he added. "I received support from faculty across all disciplines, from organic chemistry to psychology, and they were all eager to help answer questions or give career advice. I still think back to the meaningful conversations I had with my instructors."
After ONU, Holliday earned a master's degree in higher and postsecondary education and a doctoral degree in educational psychology. Today, he's a student affairs program manager for the B.S. in Pharmaceutical Sciences program at the University of Michigan's College of Pharmacy. He coordinates academic advising, career development and large-scale events from orientation to graduation for undergraduates studying drug discovery, development and delivery. He loves helping college students prepare for the future.
His psychology major from ONU prepared him well, he adds. "As a discipline, understanding the mind and behavior are useful in many career areas, and studying psychology at the undergraduate level allows for flexibility in pursuing a variety of postgraduate programs."