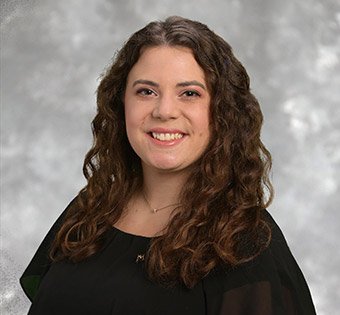 When sophomore exercise physiology student Gretchen Frock was young, she was curious about how the various systems of the human body work together to make athletic performance possible. In sixth grade, a tumbling-induced wrist injury introduced her to physical therapy and the science behind the body's mechanisms. At ONU, she's working towards turning that interest into a future career.
However, Gretchen's fascination with how the micro impacts the macro isn't limited to the human body. Take Ohio Northern, for example. One of the characteristics that drew her to ONU was the abundant opportunities for student involvement. Gretchen is a member of Kappa Alpha Theta sorority, where she is involved in leadership. She learns about new plants and their uses as part of the ONU Herb Society. And, the exercise physiology program allows her to stay curious and to continue learning each day in class and lab.
These activities and more—ONU has more than 200 clubs and organizations—contribute to the collective consciousness of ONU, and Gretchen is always looking for opportunities to better understand what it means to be a Polar Bear. This month, she participated in the Martin Luther King Jr. Trivia Contest, answering daily questions posted online via a QR code posted at the MLK statue on campus. The questions inspired her to expand her knowledge and look deeper into Dr. King's legacy and his impact on ONU and our country.
"I'm proud to be a Polar Pear because ONU is like no other," says Gretchen. "The unity on campus is unmatched. Students support each other in academics and athletics, and the faculty and staff on campus truly care about the well-being and success of us students."