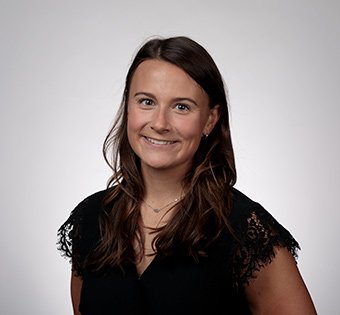 Whether she's stepping up to the plate to face off against a pitcher, or entering the lab to learn about the complex chemistry of drugs, Abby Elliott always gives her all. Since kindergarten, her defining traits have been "motivated" and "determined," she says.
"These qualities have led me to accept challenges rather than hide from them," she explains. "I've always been up to try new things, even if that meant less free time or more work to put in." 
When looking at colleges, Abby chose ONU because it offered a highly-regarded pharmacy school and the chance to continue playing softball. An outfielder, she loves everything about the game, from the smell of the leather glove to the sound of the bat meeting the ball, to the team camaraderie. "Softball is a game of failures, where if you fail and get out 7/10 times, you are doing very well," she says. "This has taught me how to handle adversity, recover quickly and always stay positive."
Softball also provides Abby with a mental break from her studies. Majoring in pharmacy and minoring in chemistry is a heavy load, she says, but well worth the effort to achieve her dream career. From an early age, she knew she wanted to work in the medical field to help people. Her interest in chemistry is what led her to pharmacy. "With a career in pharmacy I will be able to use my knowledge as a drug expert to help ensure my patients receive the best quality of care and medication therapy possible," she says.
While Abby's determined mindset plays a big role in her success, so does the support and encouragement of her family, friends, teammates, coaches and professors. "The small town feel of ONU truly sets up a community where students can get involved and get to know professors on a personal level," she says. "Unlike at other universities, ONU allows students to succeed in many different aspects of college life, and for me personally, in academics, athletics and extracurriculars."