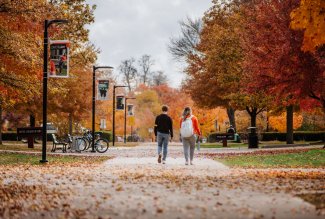 The United States Secret Service (USSS) will visit Ohio Northern University on Monday, Oct. 23 to conduct simulation training focused on real-life scenarios, and for recruiting purposes.
 
From 10 a.m. to 1 p.m., students from academic departments and athletic teams, including ONU Men's Lacrosse team members, will assist USSS special agents as volunteers. Small group simulations will begin at 10 a.m. around campus, however, the best viewing time will be 11:15 a.m. on the Tundra during a "political rally" simulation. Scenarios will be fluid and times are approximate. The scenarios will showcase how the USSS responds to such incidents. Special agents will then offer an information session at the chapel about the agency's recruiting process.
 
The simulations will be clearly marked for bystanders. Being mindful of student's possible past experiences, no real weapons or triggering effects will be utilized during the simulations.
 
The campus community and media are welcome to observe the Tundra "rally" simulation. Special agents won't be available for media interviews but journalists will be welcome to photograph and record the Tundra scenario as it's taking place and interview students afterward.
 
For more information on the USSS' Ohio Northern visit, contact Andrea Domachowski, ONU's Career Services director, at 419-772-2145 or at career@onu.edu.
 
For information on the United States Secret Service, visit www.secretservice.gov.