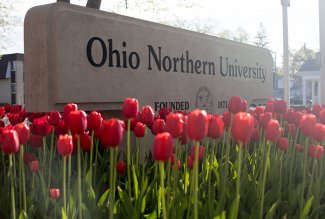 Ohio Northern University has begun the search for its 12th president. President Daniel A. DiBiasio will retire in June 2022, after 11 years in office and with ONU well-positioned for the future. The Board of Trustees seeks an innovative, inspirational, collaborative and decisive leader to build on ONU's 150-year legacy of academic excellence and achievement and develop an ambitious plan to propel the institution to future success. The passion and pride of the ONU community and their dedication to the success of the institution and its students make this an exciting time to join Ohio Northern.
The 12th President of Ohio Northern University has an exciting opportunity to build on a 150-year legacy of educational excellence, a strong institutional standing and reputation, and a dedicated University community, and to develop an ambitious plan to propel the institution to future success.
The new President will need to understand and embrace the distinctiveness and complexity of ONU's academic programs, recognize the contributions of a dedicated faculty and staff, and support an effective leadership team who are empowered and held accountable, jointly and in their individual roles, for delivering on the shared vision in the years ahead.
Additionally, the next president of ONU will have a deep understanding of the role of higher education in an increasingly competitive landscape while valuing the heritage and values of ONU, its church affiliation, and its rural environment. The successful candidate will be a bold collaborator and dynamic leader with a distinguished record of successful and progressive leadership in a complex organization.
Ohio Northern University does not discriminate on the basis of race, color, sex, gender identity, transgender status, religion, national origin, age, disability, sexual orientation, marital status, military or veteran status, genetic information, or any other category protected by federal, state, or local law.