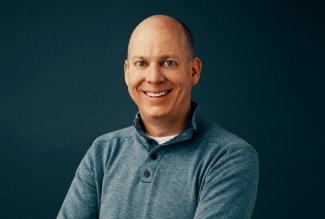 Ohio Northern University has received a $1 million gift commitment from 2000 alumnus and internationally renowned cancer researcher and small molecule tyrosine kinase inhibitor developer Dr. Michael Craig Cox, PharmD, MHSc, BCOP, to support students, faculty, research initiatives, and science-related programming. The Dr. Michael Craig Cox Endowed Fund for Careers in the Sciences will represent the first alumni-established fund of its kind at ONU.
Dr. Cox's learning-focused gift will foster interest in science and research by providing direct support to students interested in pursuing careers in the health sciences. The goal is to give students the benefit of attending a large research-focused institution while providing the high-impact, rich learning experiences that distinguish ONU. Eligible students will include those in the Doctor of Pharmacy program, the new Bachelor of Science in Pharmaceutical and Biomedical Science program, and other health-science degree programs within other ONU colleges.
"We hope to provide, through the fund, new and enhanced experiences for students and the faculty to foster the collaborative health care research experiences one would find at an NIH R1-funded research institute and make them better with the unique community that makes Ohio Northern different," including a variety of research endeavors, Dr. Cox says. The fund will also help students identify and pursue their professional and service-focused dreams, as he did at Ohio Northern, Dr. Cox notes. Health science specific research is "a lot of hard work and can be a lot of fun with the right support, mentors and experiences. An Ohio Northern grad can be as competitive as a peer who trained at a larger institution; I think I'm an example of that. Ohio Northern is not an NIH R1-institution, it is better than that with faculty, staff, administration and mentors who care about the students, their experiences, and their dreams, and want to see them succeed. This opportunity will further that collaboration and open opportunities unique to Ohio Northern," he emphasizes.
"Ohio Northern is grateful for Dr. Cox's generosity. His extraordinary gift will help countless ONU students realize their dreams of significantly improving others' lives, as Dr. Cox continues to do, through health care advancements and scientific exploration," says President Daniel DiBiasio.
Raabe College of Pharmacy Dean Steve Martin, PharmD, said Dr. Cox's gift "is transformational for our life sciences programs" and will provide "research and training opportunities that capitalize on the high-impact, rich experiences that every Polar Bear receives at ONU."
The gift is structured for a wide array of uses. For instance, financial assistance may be offered to students who would like to conduct research during the summer term, for clinical rotation travel and housing expenses, for additional and customized collaborative research opportunities between faculty and staff, and for expanded health care outreach to the area's rural population through the Raabe College of Pharmacy's HealthWise Mobile Clinic. Funding will also encourage students to pursue careers in oncology and oncology research, which aligns with Dr. Cox's professional interests and success in the field of pediatric oncology.
A native of Mars, Pennsylvania, Dr. Cox is part of the pharmaceutical vanguard of cancer research. He was drawn to ONU for the reputation of the faculty, pharmacy program and personalized learning environment. While earning his PharmD, his passion for oncology secured him clinical experiences at esteemed institutions such as the National Cancer Institute, The University of Texas MD Anderson Cancer Center, and San Diego Hospice. After graduation, he completed a PGY1 residency at Mission Health in Asheville, North Carolina, a PGY2-Oncology Specialty at the University of Pittsburgh Cancer Institute – University of Pittsburgh Medical Center, and he completed a drug development/clinical pharmacology fellowship specializing in medical breast oncology at the Center for Cancer Research, National Cancer Institute, National Institutes of Health in Bethesda, Maryland. He became a board-certified oncology pharmacist before moving to the private sector where he has been immersed in some of the leading oncology pharmaceutical research teams at companies such as Amgen in Thousand Oaks, California; Merck KGaA, Darmstadt, Germany; Bayer Pharmaceuticals, Basel, Switzerland; and Loxo Oncology, and Day One Biopharmaceuticals, both of San Francisco, California. Along the way, he has developed and commercialized several new, groundbreaking small molecule tyrosine kinase inhibitors for patients with cancer; designed, developed and implemented clinical trials around the globe; and has been responsible for medical oversight and regulatory strategy of drug trials internationally.
Dr. Cox's work that addresses the youngest cancer patients has resulted in breakthrough therapies that have prolonged numerous lives. Dr. Cox was responsible for leading the adult phase 1 development and pediatric development of a new type of therapy for patients with cancer.  Larotrectinib was the first molecule to be awarded a Breakthrough Therapy designation, Orphan Drug designation, as well as FDA and European approvals for a molecularly defined subset of patients with cancer, regardless of tumor type or patient age.
In January 2020, Dr. Cox joined a startup oncology drug company called Day One Biopharmaceuticals that was formed by a group of likeminded drug developers who for years have witnessed a frustrating and heartbreaking medical disparity: children with cancer are the last group to benefit from new drug discoveries. Historically, it has taken over 6.5 years from when new drugs are tested in adults until they are first studied in children, and most of the time, these drugs do not receive regulatory approval. Fewer than 15 new drugs for children with cancer have been approved in the past 25 years, with Loxo Oncology's' larotrectinib being one of them. Dr. Cox leads Day One's pediatric clinical development program utilizing new therapies specifically for children with cancer.