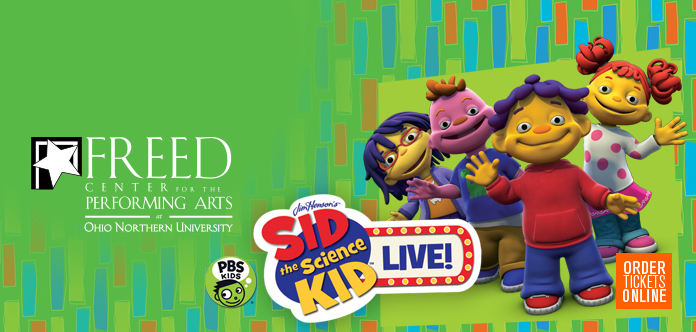 Freed Center: Biggs Theatre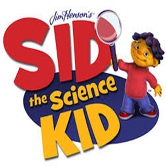 Due to the weather the 9 am performance is cancelled!
Don't miss this high-energy event full of fun, laughter and of course Science! Sid the Science Kid will entertain and educate children of all ages! 
TICKET PRICES
Adult $10.00
Senior $10.00
Child $5.00
Faculty and Staff $5.00
ONU Student $5.00
Box Office 419-772-1900
Sid the Science Kid, the popular PBS Kids television show produced by The Jim Henson Company, comes to life in this incredible live stage experience! Kids and parents alike will be thrilled as Sid, May, Gabriela and Gerald come to their town to discover the excitement and curiosities of the world!
With mysteries to explain and wonders to discover, Sid and his friends set off on a day of excitement and adventure, asking curious questions and finding cool answers.
Teacher Susie is along to keep the music flowing as the kids explore the world around them with audience interactive activities, cooperative problem solving and plenty of laughs to go around.
"Sid the Science Kid Live!" will have the whole family cheering, exploring, dancing and excited to figure out more about the great unknown, together!