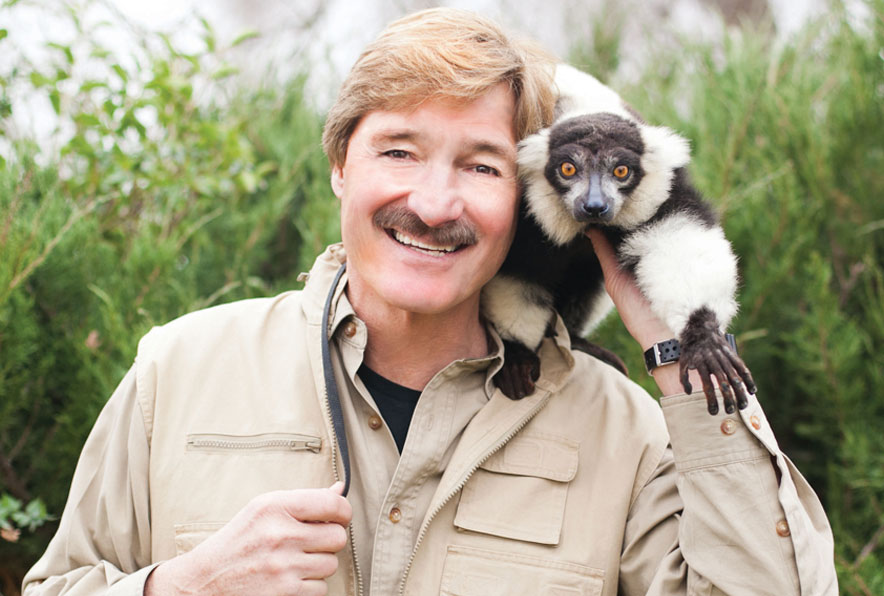 Peter Gros of Mutual of O
Freed Center: Biggs Theatre
Peter Gros of Mutual of Omaha's Wild Kingdom
All Animals, All the Time. On "Mutual of Omaha's Wild Kingdom" on Animal Planet, Peter Gros provides the link between the original series, for which he served as co-host, and the new specials. This ensures that the new specials remain true to the heritage of the beloved original series.
The original "Mutual of Omaha's Wild Kingdom" series – a program honored with 41 major awards, including four Emmy Awards and an endorsement by the National PTA for television programming recommended for family viewing – was one of the best-known and longest-running series on nature and the animal world.
Gros was a frequent guest on "Live with Regis and Kelly" and CBS's "The Early Show." In addition, he has appeared on numerous talk shows, including "The Tonight Show with Jay Leno."
TICKET PRICING:
$25 - Adults
$20 - Seniors
$15 - Faculty/Staff
$10 - Students/Children
Purchase tickets online today at Choice Ticketing
or call the Freed Center Box Office at 419-772-1900
Meet Peter
Peter Gros has nearly 30 years of field experience with wildlife. In his former position as Director of Land Animals and Vice President at Marine World/Africa USA, he and his team established breeding programs for hundreds of endangered animals. He also developed a rehabilitation program for birds of prey, as well as the largest captive breeding colony of ostriches in the United States. He is a licensed U.S.D.A. exhibitor and a wildlife lecturer. An active member of the American Zoo and Aquariums Association as well as the Zoological Association of America,  Gros is also on the Board of Directors of the Suisun Marsh Natural History Association, and a trustee for the Cheetah Conservation Fund.
He is a frequent lecturer on conservation and preservation at universities, zoos, theaters and nature and science centers around the nation. His goal is to share his passion for the natural world with young people across the planet, inspiring them to protect animals both locally and globally. "We need to continue to deliver a powerful message about how each of us can make a daily difference in preserving our natural world," Gros says. "It is possible to use our natural resources in a sustainable manner. We simply need to educate our nation's youth about the importance of wildlife conservation."
Peter's life is dedicated to inspiring young people to care about wildlife and wild places. He continues to be a Champion for the natural world, traveling and speaking around the United States.