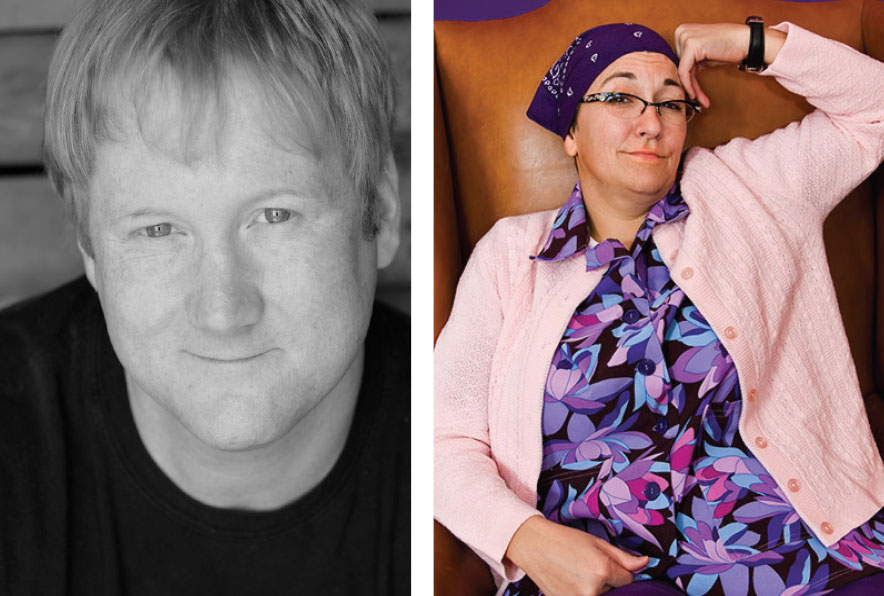 Freed Center: Biggs Theatre
Comedy of Jon Reep and Etta May
Celebrate Valentine's Day laughing with comedians Jon Reep and Etta May. They are sure to put some laughter in your evening out!
TICKET PRICING:
$25 - Adults
$20 - Seniors
$15 - Faculty/Staff
$10 - Students/Children
Purchase tickets online today at Choice Ticketing
or call the Freed Center Box Office at 419-772-1900
Jon Reep
As an actor, Jon Reep has played the pot-smoking farmer Raymus in the movie Harold and Kumar Escape from Guantanamo Bay and the dim-witted cop Gerald Bob from the ABC sitcom "Rodney." He played a goodwill worker in Disney Channel's "Good Luck Charlie" and was the HEMI guy in Dodge Truck's popular ad campaign. As a comedian, he was the winner of season five of NBC's "Last Comic Standing." He's been on Comedy Central's "Premium Blend," the half-hour special "Comedy Central Presents: Jon Reep," and his own special "Jon Reep: Metro Jethro." He's been on TBS's "Pit Stop Comedy," NBC's "Late Friday" and CMT's "Comedy Club" and "Comedy stage."
Etta May
What's the best way to describe Etta May? "Minnie Pearl with a migraine." To put it simply, when Etta May takes the stage, she is the reigning Queen of Southern Sass. She reflects, "You know you're getting fat when you sit in the bathtub and the water in the toilet rises!" Through the years, Etta May had a string of dead end jobs. She faithfully drove a school bus for more than 10 years. She says she learned how to handle unruly kids by Armor All-ing the seats and touching the brakes all the way home. One night, while volunteering as a BINGO caller, she recalls, "The ball sucker got stuck, and I was forced to entertain a room full of angry Catholics. It was then I realized I could make people laugh." Etta May will take you on a redneck ride through the Deep South.