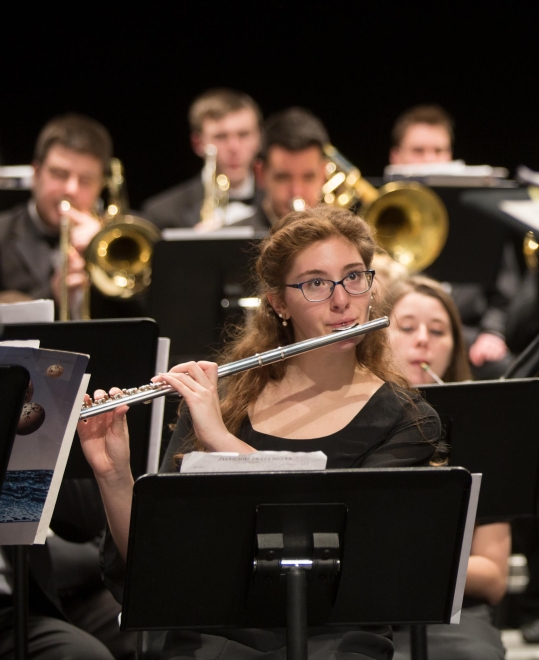 Start Date
Saturday, March 23, 2024 - 7:30 pm
End Date
Saturday, March 23, 2024 - 9:00 pm
Event Contact Name
Freed Center Box Office
Event Contact Phone #
419.772.1900
Event Contact E-mail
boxoffice@onu.edu
Under the direction of Dr. Charles Bates, the ONU Symphonic Band performs their annual spring concert on the Biggs Theatre stage.
March 23 | 7:30 p.m.
Tickets: freedcenter.com | 419.772.1900
PURCHASE TICKETS
Single tickets for ONU Symphonic Band Concert go on sale Feb. 9, 2024. Click here to receive a reminder when ticket sales begin.
Purchase your tickets before Feb. 9 by becoming a member of Angel for the Arts or by purchasing a ticket subscription package.
Supported by Angel for the Arts