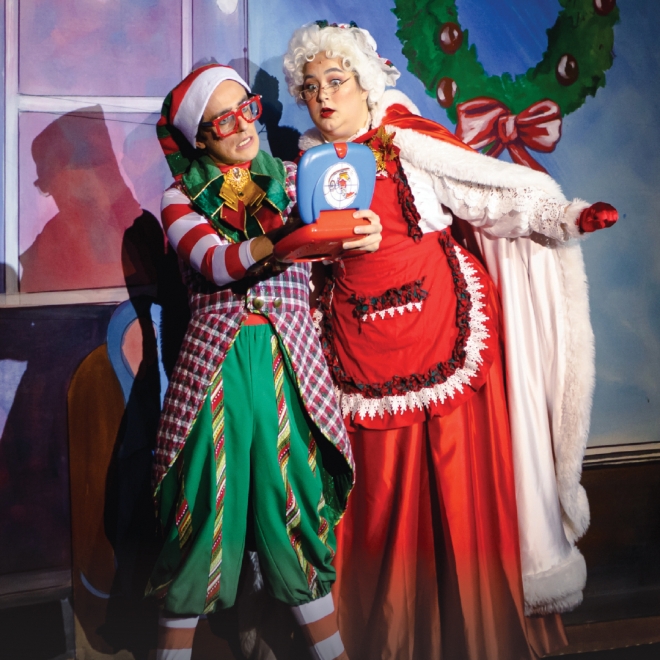 Start Date
Saturday, November 18, 2023 - 2:00 pm
End Date
Saturday, November 18, 2023 - 4:00 pm
Event Contact Name
Freed Center Box Office
Event Contact Phone #
419.772.1900
Event Contact E-mail
boxoffice@onu.edu
The beloved tradition of The ONU Holiday Spectacular is back for its 29th Anniversary! The fully staged musical revue ushers in the holiday season and includes dancing and singing while showcasing the performance talents of ONU students and area children. The ONU Holiday Spectacular features festive carols, lavish sets, ballerinas, toy soldiers and St. Nick himself.
Freed Center for the Performing Arts:
Nov. 16-18, 2023 | 7:30 p.m.
Nov. 18, 2023 | 2 p.m.
Tickets: freedcenter.com | 419.772.1900
PURCHASE TICKETS
Single tickets for The ONU Holiday Spectacular (Ada performances) go on sale Oct. 6, 2023. Click here to receive a reminder when ticket sales begin.
Purchase your tickets before Oct. 6 by becoming a member of Angel for the Arts or by purchasing a ticket subscription package.
Veterans Memorial Civic and Convention Center (Lima):
Dec. 1-2, 2023 | 7:30 p.m.
Dec. 2-3, 2023 | 2 p.m.
Tickets: Available at all Kewpee Hamburgers locations
Underwritten by:
Kewpee Hamburgers 
The DeBow and Catherine Freed Endowment for the Performing Arts