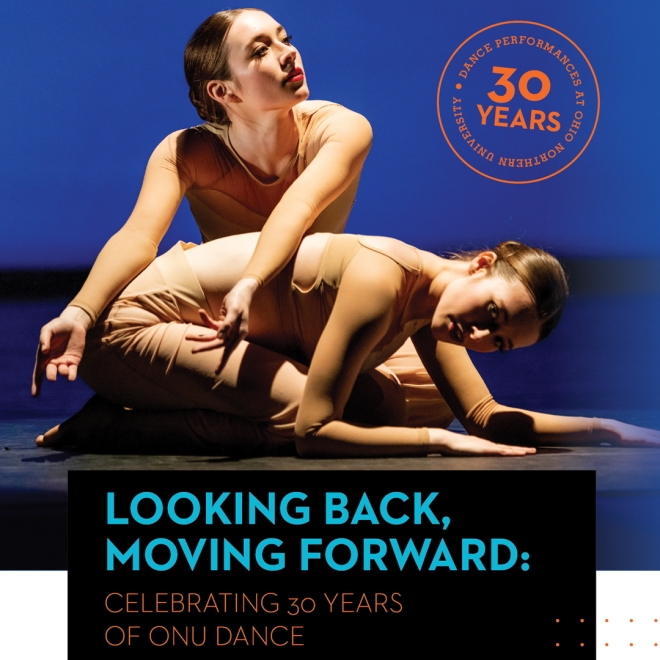 Start Date
Saturday, February 10, 2024 - 7:30 pm
End Date
Saturday, February 10, 2024 - 9:00 pm
Event Contact Name
Freed Center Box Office
Event Contact Phone #
419.772.1900
Event Contact E-mail
boxoffice@onu.edu
The Ohio Northern University Dance Company has been engaging community audiences with dance for the past 30 years. The dance company, program alumni and past faculty will present this showcase of new and reconstructed dance works celebrating the legacy of the dance minor and its major impact in our campus community.
Feb. 10, 2024 | 7:30 p.m.
Feb. 11, 2024 | 2 p.m.
Join us after the Sunday matinee for a conversation with the show's creative team and performers to learn more about the show.
Tickets: freedcenter.com | 419.772.1900
PURCHASE TICKETS
Single tickets for Looking Back, Moving Forward go on sale Dec. 29, 2023. Click here to receive a reminder when ticket sales begin.
Purchase your tickets before Dec. 29 by becoming a member of Angel for the Arts or by purchasing a ticket subscription package.
Supported by Angel for the Arts