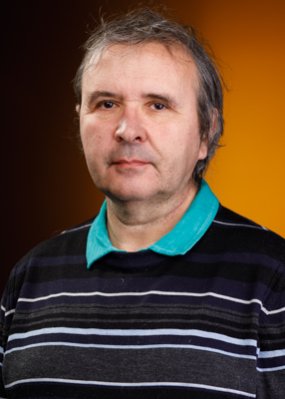 Research Interests
experimental/computational mathematics, number theory, cryptography, random graphs, integer sequences, physics
Employee degree:
BS, University of Bucharest
MS, University of Bucharest
PHD, Penn State Univ
Biography
Recent Scholarship
Mihai Caragiu. An Elementary Note on The Greatest Prime Factor of Linearly Related Integers. JP Journal of Algebra, Number Theory, and Applications, Volume 52(1), 95 - 100 (October 2021) http://dx.doi.org/10.17654/NT052010095
Mihai Caragiu, Shannon Tefft, Aaron Kemats and Travis Maenle. A linear complexity analysis of quadratic residues and primitive roots spacings. Far East Journal of Mathematical Education Volume 19, Issue 1, Pages 27 - 37 (February 2019), https://arxiv.org/abs/1902.07314
Mihai Caragiu. Sequential experiments with primes. Cham: Springer Verlag (ISBN 978-3-319-56761-7/hbk; 978-3-319-56762-4/ebook). xi, 279 p. (2017).
Mihai Caragiu, Alexandru Zaharescu and Mohammad Zaki. On Conway's subprime function, a covering of ℕ and an unexpected appearance of the Golden ratio. Fibonacci Quarterly 55, No. 4, 327-331 (2017).
Classes Taught
Discrete Mathematics
Linear Algebra
Probability and Graphs
Number Theory and Cryptography
Experimental Number Theory
Calculus 1, Calculus 2, Calculus 3
Differential Equations
Capstone Research
Click here for my current CV.