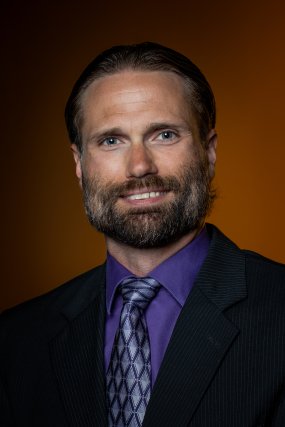 Research Interests
Resilient Cooperative Control of Networked Multiagent Systems; Entrepreneurial Mindset in Engineering Education
Employee degree:
BS, Louisiana St Univ and A & M
MS, Vanderbilt University
PHD, Vanderbilt University
Biography
Selected Publications
B. Hylton, D.R. Mikesell, J.D. Yoder, and H. LeBlanc, "Working to Instill the Entrepreneurial Mindset Across the Curriculum" Entrepreneurship Education and Pedagogy, Vol. 3, No. 1, pp. 86-106, Jan. 1, 2020.
H. J. LeBlanc, X. Koutsoukos, "Resilient First-Order Consensus and Weakly Stable, Higher Order Synchronization of Continuous-Time Networked Multi-Agent Systems", IEEE Transactions on Control of Network Systems, Vol. 5, No. 3, pp. 1219-1231, Sept. 2018.
H. J. LeBlanc, H. Zhang, X. Koutsoukos, Shreyas Sundaram, "Resilient Asymptotic Consensus in Robust Networks", IEEE Journal on Selected Areas in Communications, Vol. 31, No. 4, pp. 766-781, April 2013.
Classes Taught
Control & Automation
Advanced Controls
Electric Circuits
Digital Signal Processing
Signals and Systems
Electromagnetics
Foundations of Design 1 & 2
Engineering Orientation