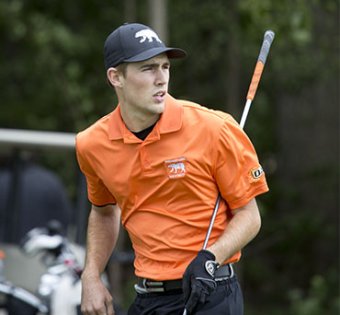 Zack Goodchild has two passions: playing golf and helping others grow. At ONU, he's been able to pursue both.
Although Zack played golf in high school, he didn't feel he was very competitive in the sport prior to coming to ONU. Being part of the ONU men's golf team changed all that. He refined his skills and began to consider becoming a professional golfer, which is now the dream he is working toward.
Zack knew he would need to develop a career skillset to fund his venture of playing professional golf, so he decided to major in statistics and actuarial science. His faculty advisor influenced him to take actuarial exams, and now he is well-equipped for the job hunt upon graduation.
In addition, Zack has found many ways to help others during his time at ONU through being a tutor, becoming friends with international students and doing volunteer work. He also has experienced tremendous personal growth through the multiple student organizations he is a part of, including Newman Club, Kappa Mu Epsilon, the Honors Program, and the Getty College of Arts & Sciences Student Advisory Board.