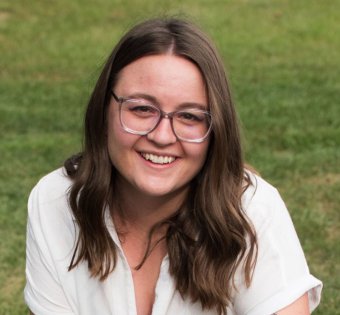 Traci Meade oversees day-to-day operations at Trumpet Behavioral Health in Columbus, Ohio, a national leader in autism therapy. As site administrator, her role involves a lot of talking and listening.
"I interact with parents advocating for their children," she explains. "I listen to their concerns and come up with solutions. I also work with new therapists who are struggling or frustrated and offer encouragement to ensure a positive experience for both staff and clients."
Meade's high school guidance counselors inspired her to major in psychology. She watched them help students who were struggling academically or with personal issues, and she wanted to have a similar positive impact. Coming from a small town, Meade felt comfortable the moment she stepped on Ohio Northern's campus. "I loved the fact that ONU isn't a giant campus and that there was a feeling of community right from the start," she says.
Although she had never considered herself the sorority type, she got involved in Greek Life at Northern where she met influential women who helped shape her values and ideals. On campus she also worked in a psychology research lab, engaged in community service and participated in religious life activities.
Today, she's fulfilling her quest to make a difference by helping autistic children and their families forge a path forward. "I get to watch as children say their own name for the first time and learn new academic and basic life skills," she says. "Seeing the successes and joys with our clients is something you can't describe."
Meade's advice to students who are considering a psychology major? Just do it. "No matter which route you take in the psychology field, in some way, you will be helping others."