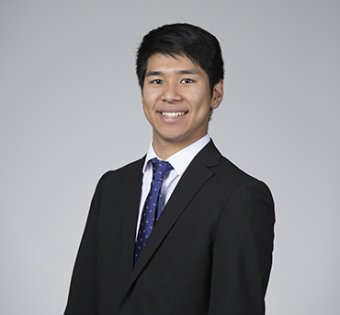 International students face many challenges. Tetsuharu "Haru" Hashimoto, a management major from Yokkaichi-Shi, Japan, understands this struggle all too well, but he found ways to make good of it.
When he first came to Ohio Northern, Hashimoto was shy and nervous about his English-speaking skills, but it didn't take long for him to realize he wasn't alone. He found a trusted friend and confidant in Riku Watanabe, a mechanical engineering major who also is from Japan. Watanabe encouraged Hashimoto to keep going and never quit – no matter what.
Hashimoto followed Watanabe's advice and made some large strides. He became president of the Asian American Student Union and a member of the badminton team. He even became a mentor himself to other international students. For him, the personal growth he experienced was worth it.
"The small community helps me to have better friendships and relationships with others," he says. "I think that helps me be a better person and student, and it also matured me because it taught me how to be myself. You're not just an international student at ONU. It doesn't matter where you're from. The only thing that matters is who you are."