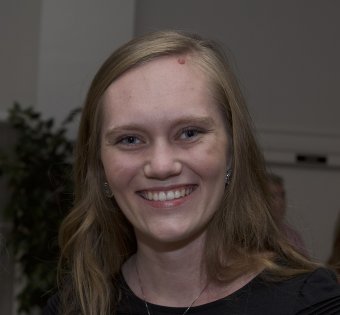 Shelby Evans, BS '17, is working on her Ph.D. in chemistry at Vanderbilt University, where she is engaged in research on enantioselective catalysis.
"I came to ONU because it just felt like home," she says.
She also knew that, despite being a smaller university, ONU had excellent resources and a rigorous program. Starting out as a pharmacy major, she soon realized that majoring in chemistry was a better fit.
"For some reason, chemistry just clicks for me," she says. "I like the combination of math and theory. I think it's cool that we can manipulate molecules to make other compounds that may be of interest, like perfumes, paints or pharmaceuticals."
At ONU, Evans delved into research and explored all five branches of chemistry: analytical, biochemistry, inorganic, physical and organic. "I took classes and labs in all five areas, so when I left ONU, I knew which one I found most interesting and what I wanted to focus on in graduate school."
Looking back, Evans believes ONU paved her way to future success. "Northern provides an extremely well-rounded chemistry education, and yet you're still able to pursue other interests, such as music or athletics. It was challenging, interesting, educational and fun," she says.