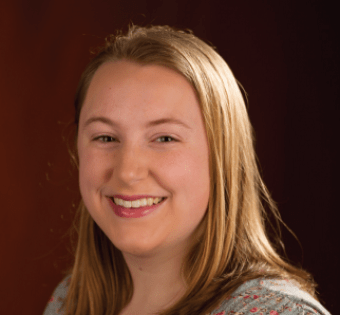 Rebecca Wilden, BA '15, majored in music to set a solid foundation for a future career as a music librarian. At ONU, she participated in numerous musical ensembles and had the chance to travel and perform in Canada, Italy, the United Kingdom, Germany,  Luxembourg and 25 U.S. states.
Today, she's pursuing a Master of Information Science from the University of Michigan. She performs with the University Band at UM and with a church choir. She plans to become a music librarian in an academic library, where she aspires to create connections between music and other academic disciplines.
"Being a music major teaches you how to manage your time, collaborate with others and be creative," she says. "These skills provide a solid foundation and work ethic that will serve you well no matter what career you pursue."