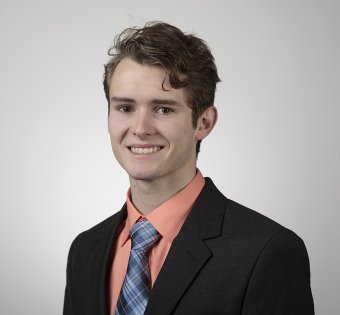 Electrical engineering major Nathan Clark is a classic example of how ONU students embody the entrepreneurial mindset, building upon foundational knowledge gained in class to create a new path in something they're passionate about.
When Nathan first learned that his summer internship at AEP had been canceled due to COVID-19, his first reaction was, "What am I going to do now?" Not willing to sit on the sidelines all summer, he decided to create his own experiential learning project in the form of an entrepreneurial venture – building and selling his own custom airsoft electronics.
Ever since the seventh grade, he's been fascinated with modifying airsoft guns, and years later – with lots of extra time on his hands and a yearning to learn something new – he decided to take up his old hobby again. But this time around he had more specialized knowledge in electronics and he knew a thing or two about niche markets.
Nathan designed, assembled and tested a small array of products, including a custom-made upgrade that adds extra features to an airsoft gun for a moderate-level price. He ordered parts from suppliers, designed circuit boards and soldered wires. He did trial-and-error testing and made adjustments along the way. He also developed his own website to direct customers to his business, Trigger Electronics.
This venture wouldn't have been possible for Clark without the foundational knowledge he gained in courses like Intro to Engineering and Maker Engineering. Also, participating in the Polar Pitch elevator pitch competition multiple times taught him the basics of how to market a product to a target audience.
The experience also led to a new passion he hopes to integrate into his future career.
AFTER DOING THIS, I REALLY LIKE DOING PRODUCT DESIGN," HE SAYS. "I LIKE DESIGNING SOMETHING, AND I LIKE SEEING IT, I LIKE BUILDING IT, I LIKE SEEING IT WORK. I LIKE DOING ALL THE RESEARCH, SPENDING HOURS LOOKING AT DATA SHEETS OF ALL THE DIFFERENT SPECIFICATIONS, PHYSICAL COMPONENTS, TRYING TO PICK THE BEST ONE. SO DEFINITELY, SOMETHING IN CIRCUIT BOARD DESIGN, PRODUCT DESIGN IS WHERE I WANT TO BE."