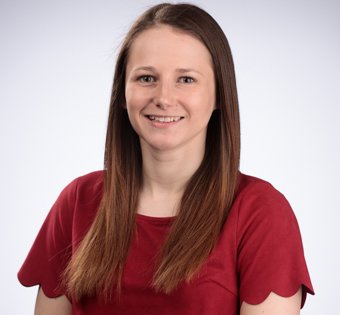 Civil engineering major Mallory Weininger chose engineering because she wanted to do something different. She knew that engineering was traditionally a male-dominated field, but that realization just motivated her even more to pursue it.
At ONU, she found everything she was looking for and more. It was a personal goal of hers to be as involved as possible during college, and she quickly realized that although ONU is small in size, the opportunities to pursue your passions are plentiful. From track and field to Tau Beta Pi, the engineering honor society, she's found several ways to complement her studies with fun.
"Any sort of hobby that you have, you can find that here at ONU," she says. "You can have your pick."
ONU also provided a robust engineering education to help her achieve her dream of someday becoming a county engineer. The concepts she's learned and the connections she's made have been invaluable in regard to these aspirations.
More specifically, though, it's the personal attentiveness and availability of ONU's faculty that have spoken volumes to her.
"All the teachers are very ready to help you with absolutely anything," she says. "If they've got a free minute, they're there for you. That definitely sold me on ONU. Everyone is very ready to help you out."