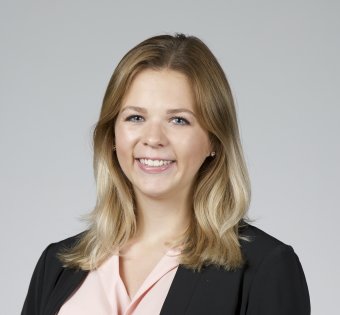 Engineers can ensure that the everyday products people use are safer and better.
Kate Foltz, BSME '18, is a product engineer who does third party compliance testing at Intertek in Columbus, Ohio. "I test residential and commercial products for user safety. One day I will be working on a water pump and the next day a refrigerator. Being part of a test lab allows me to see up and coming products that will hit the market."
For Kate, every day as an engineer brings new products and challenges, and that's what keeps it interesting.
She encourages other women to consider engineering. "Engineering is a place where women belong, too. Through hard work and passion I have been able to excel and become a part of an amazing profession."