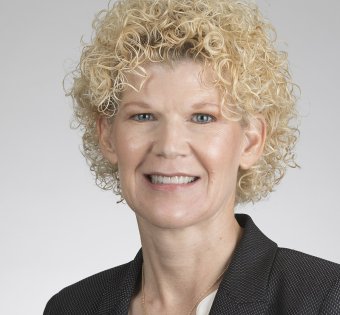 Every day, Joy Maddox, BSBA '84, puts her business expertise to work as a counsel attorney for the banking group of Skadden, Arps, Slate, Meagher and Flom, a global law firm based in Washington, D.C. It's thanks in part to the foundational business education she received at Ohio Northern that she was able to carve out such a successful career path.
Ever since high school, Joy knew she wanted to pursue law school, but she wasn't sure what the future might hold for her as she made her way through high school and college. She wanted to earn a marketable degree at Ohio Northern so that even if her law school plans changed, she would have a skill set she could immediately use to make a living. She graduated with a dual degree in accounting and marketing in 1984 and shortly after, attended law school at Georgetown University Law Center.
Upon graduating from law school, Joy joined the law firm she still works for today. She specializes in laws that apply to collateral issues for secured transactions and financings, and transfer of securities. She advises borrowers, lenders and underwriters, and she also regularly advises financial institutions – including banks and broker-dealers – and private equity firms.
Joy is thankful for the excellent, broad-based education she received at Northern, from the business classes to the liberal arts classes she took. She worked on case studies with fellow students, which taught her the value of teamwork. This gave her early experience in learning when to take the lead on a project and when to lean on the expertise of another team member with specialized knowledge on the subject matter at hand – something she has to do often in her current position.
"My business professors did an excellent job teaching problem-solving skills, not only hypothetical problems but real problems experienced by an actual business," she says. "They taught me how to spot issues, break down a problem, find possible solutions and analyze the pros and cons of those solutions."
Joy's success at ONU was integral to her getting into law school, as her professors were able to write honest, well-informed recommendations for her law school applications.
For current and future ONU students hoping to pursue a career path similar to hers, Joy has some words of wisdom:
"Get an education in business and liberal arts classes. Be able to understand the basics of accounting and finance. Develop analytical and problem-solving skills. Also, develop excellent writing and speaking skills and become comfortable writing and speaking in front of others. It will set you apart from many of your colleagues."