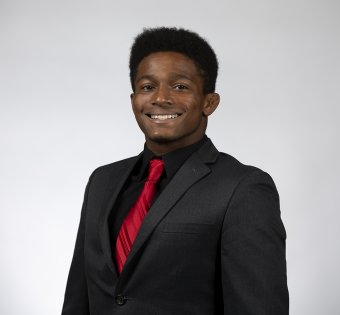 Management major Josh Grant has always loved competing in everything he does, and at Ohio Northern University, he's been able to use this passion to his advantage while also setting himself up for a bright future.
As a member of the ONU men's soccer team, Josh enjoys being able to compete in a sport he loves, and in his teammates, he's found a second family. He's also found that the skills he's fine-tuned as a student-athlete have also translated to success in his field of study. Relationship-building, relating to others, making yourself stand apart from your competition – these are all concepts that are extremely applicable to the business world.  
Josh has been impressed with how the Dicke College of Business Administration provides a hands-on education that balances both technical knowledge and soft skills. He's learned the ins and outs of many databases and business programs, and he's also worked one-on-one with business organizations to solve real-world problems through his capstone project and a summer internship.
"My people skills are top-notch, and I am very confident to hold my own and carry conversation," he says. "This can be used in meetings, briefings and everyday life. I feel like this is a skill that many people in my generation take for granted."
All of these experiences have culminated in several talking points and resume additions that Josh will use to set himself apart when he applies for jobs. His goal is to begin a career in product or sales management.
In addition, Josh has found outlets at ONU to feed other passions he has, such as bonding with fellow members of the Brother 2 Brother student organization, and mentoring underclassman students through the Peer Mentor Program.
"I really do believe the people here are what make your experience worthwhile," he says. "Polar Bears are the best type of college student around."