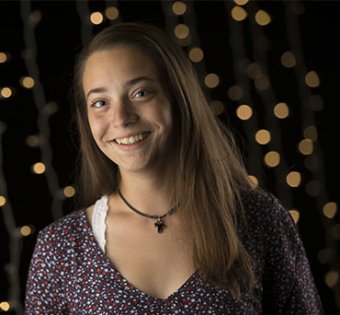 Jordyn Walkup always knew she wanted to be a teacher, but her time as a student at ONU has helped refine her vision.
During her freshman year, Walkup decided to do an urban field experience with ONU's education department. For one week, she worked at Una Elementary School in Nashville, Tenn., where she learned what it was really like inside an urban classroom. Growing up, she always loved being around little kids, but she didn't fully understand the challenges children face in a multicultural urban setting. Her experiences in Nashville were certainly eye-opening, and they made her want to pursue working in an urban setting once she graduates.
She's also gained leadership skills outside the classroom. At the beginning of her sophomore year, she was named color guard captain for the Ohio Northern University Marching Band. This role taught her to push herself to her limit and not to be afraid to try new things.