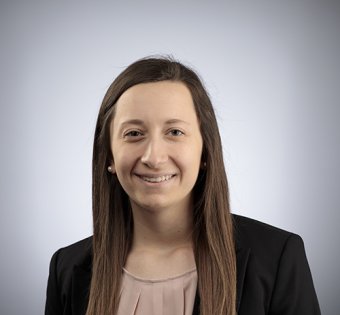 Accounting major Jill Kowalski was pleasantly surprised to learn that although Ohio Northern is a small school in a rural setting, large international accounting firms have ONU on their radar.
When Jill first came to ONU, she was nervous about the opportunities, or lack thereof, that she thought would be available to her, but looking back, she realizes that she's had more opportunities and has been exposed to more networking in the business world than she ever could have at a large public university.
One such example is an annual networking event in the Dicke College of Business Administration called "Meet the Firms." A career fair specifically tailored to accounting and finance majors, Meet the Firms is a golden opportunity for business students to expand their horizons, uncover job and internship opportunities, and network with successful ONU alumni.
"Meet the Firms is one of those events that has given me the most solid business relationships and put me on the path for a successful future," Jill says. "The fact that over a dozen well-established companies – including three of the 'Big Four' accounting firms – come to a small school in Ada, Ohio, alone is impressive, and it is all due to our strong network of alumni."
In fact, it was Meet the Firms that led to Jill's first accounting internship with The NRP Group. The experience she gained was invaluable, as it introduced her to the business world and the corporate accounting operations that take place within a private company. It also made for an impressive entry on her résumé that will help her stand out from her peers.
"Without Meet the Firms, I might not have had that competitive edge to be in the interviewing process for two of the Big Four accounting firms," she says. "This event has launched the careers of so many accounting students, and it will hopefully continue to serve as a professional milestone for accounting students at Ohio Northern for years to come."