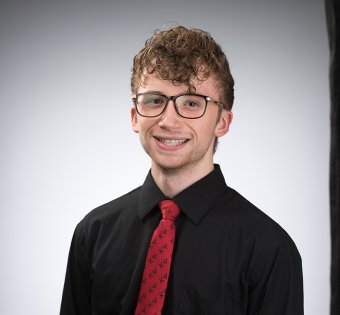 Isaiah Bailey has a passion for helping others, which made pharmacy an appealing career choice, but he also knew how a language barrier could hinder optimal patient care. ONU allowed him to major in both pharmacy and Spanish, something uncommon among other pharmacy schools.
"I chose pharmacy as a career path because it has an ideal balance of the arts and sciences. I added a BA in Spanish because I saw the massive amount of potential that it holds in health care. The ability to reach patients in their native language is vital to achieving high patient outcomes," Bailey says.  
On a study abroad experience in Iquitos, Peru, with Dr. Kelly Shields, he had the chance to study herbal medicines. "During this trip, we went into the Amazon Rainforest to study different herbal remedies used by the people in Peru," he describes. "This was my first time in a developing country. This trip truly inspired my passion for the Hispanic community."
Bailey also gained experience in managed care through a summer internship at the Ohio State University Medication Management Program, where he had the opportunity to practice a non-traditional part of pharmacy. Bailey served on a team that called patients to counsel them on their medications and ensured that they were receiving the best outcomes from each of their medications. He even had the opportunity to counsel patients in Spanish.
Another aspect of ONU that Bailey finds so valuable is the strength of the pharmacy program. From the myriad of opportunities for high-impact learning to its loyal alumni base, the pharmacy program has a proven history of success and impact.
"ONU utilizes a great balance of experiential and didactic learning that allows students to flourish in any major," he says. "For me specifically, being able to utilize the compounding lab to compound pharmaceutical products was greatly beneficial."
After graduation, Bailey has plans to use both of his college degrees together, perhaps working overseas with underserved Hispanic communities.