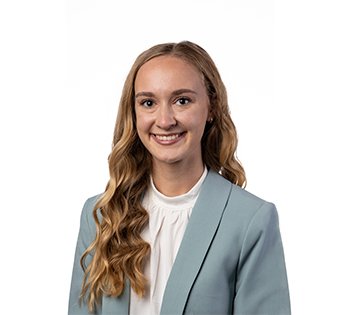 Business student passionate about her future and grateful for her scholarship
Grace Gillen, a senior majoring in pharmaceutical and healthcare business with a concentration in business analytics and a minor in management, says receiving the Amy Jo Beaschler Endowed Business Scholarship helped her receive "an outstanding education that is preparing me to excel in my future career."
The scholarship is awarded to academically eligible ONU juniors or seniors majoring in business and with demonstrated financial need. Amy Beaschler, BSBA '80 is a graduate of ONU's College of Business. 
Growing up in Norwalk, Ohio, Grace was regularly exposed to the healthcare system because of ill family members and her own illness.
"So many people in different healthcare positions have helped my family and me through the years, and I have always wanted to provide that support myself someday."
Cardinal Health gave her an internship, which reinforced her decision to work in healthcare services.
"I was a global business services intern and had the opportunity to apply many of the skills I gained in my Business Analytics classes, which I loved," she explains.
When she graduates in 2023, Grace will take an entry level position with Cardinal Health, which distributes pharmaceuticals, manufactures and distributes medical and laboratory products, and provides performance data solutions.
"I will work in their career entry development program," Grace says. "This opportunity has been a dream of mine since I was a freshman in college."
Grace is involved in several campus organizations, including Alpha Xi Delta, for which she serves as social director; Healthcare Business Association, for which she serves as president; Dicke Dean's Advisory Council (DAC), for which she serves as president; and Women in Business.
Of those, DAC is her favorite because, "As a shy freshman, the DAC helped get me out of my shell through interacting with many groups of people involved with the business college. I also value the leadership opportunities this organization has given me."
Grace wants future college students to know if they are passionate about healthcare, they should investigate ONU's pharmaceutical and healthcare business program.
"It's great," she says. "We have many concentrations so they can tailor it to their preferences. Also, internships and the capstone have really developed my skills and my passion for the healthcare industry."
She has a message for the donors of the Amy Jo Beaschler Endowed Business Scholarship, too.
 "I would like to thank them and to let them know I am so passionate about my program and this university, and I look forward to helping others as much as I can."