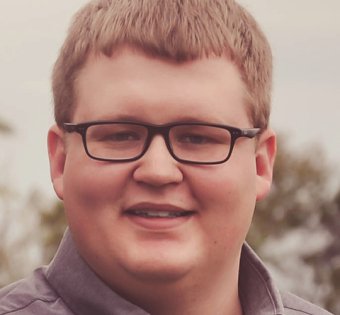 Cody Fennig, BS '15, is a research specialist at Proctor & Gamble in Cincinnati, Ohio. "Every day comes with exciting challenges that often need to be solved in different ways," he says.
Working in product research, Fennig determines what customers want, develops product ideas and improvements, and prototypes and tests new inventions.
Fennig loves the discovery process; it's what motivated him to major in chemistry at ONU. "All my life, I wanted to know why and how things work, and chemistry provides an explanation for how many things in life work. It amazes me how much chemistry is part of our everyday lives."
At ONU, Fennig served as president of the co-ed fraternity Alpha Phi Omega. He coordinated many community service projects for the fraternity, which taught him the importance of giving back. "I also developed leadership skills – from problem-solving, to conflict resolution, to identifying someone's individual talents – that I still use today," he says.
Fennig appreciates his chemistry and biochemistry professors who "always had an open door" and who provided him with a solid foundation in the scientific method. "I now apply the scientific method to everything I do in my career," he says.