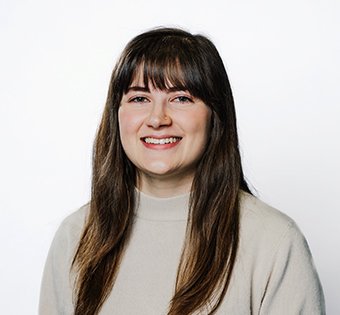 Destination: Peru
Pharmacy student Cecilia Speck knew that exploring the Amazon rainforest was a "once-in-a-lifetime" opportunity that she just couldn't miss. So, she enrolled in ONU's Global Healing Traditions seminar, which offered a spring break trip to Peru and the Heliconia Lodge along the Amazon River. 
During the action-packed nine days, she hiked in the jungle and paddled down the river, learning about the importance of nature to the remote villages along the Amazon. She fished for piranhas, observed pink dolphins frolicking and went bird watching. She visited and talked with members of the indigenous Yagua tribe to learn about their healing methods, traditional dance and crafts.
"I decided to go on this trip because I love to experience new and exciting things," she said. "The experience opened my eyes to all there is to see in the world, and I loved every minute of it."
The highlight of the trip, she says, was when she finally caught two piranhas after losing much of her bait. "It was so much fun fishing with the group, we were not ready to leave once our time was up!"
Speck came to ONU because it offers a 0-6 direct-entry pharmacy program, small class sizes and caring professors. As a future pharmacist, she "wants to make an impact on people's lives and improve the health and well-being of my community."
She's involved in many campus organizations, including Phi Delta Chi, a professional pharmacy frat ernity. In 2018, she traveled to Japan with the ONU marching band, and that experience ignited her desire to travel more widely.
After a week in Peru, she now looks at the world through a different lens. 
"I realized that the culture of constant achievement and productivity that we have in the United States is not how we gain satisfaction and happiness. Instead, all that matters is having what you need to thrive and feel satisfied," she said. "As a student getting ready to start my career, I will take this message to heart and live a more authentic life for me, and not for the sake of achievement or what others are doing, or what they expect from me."